Strong flow, weed and big fish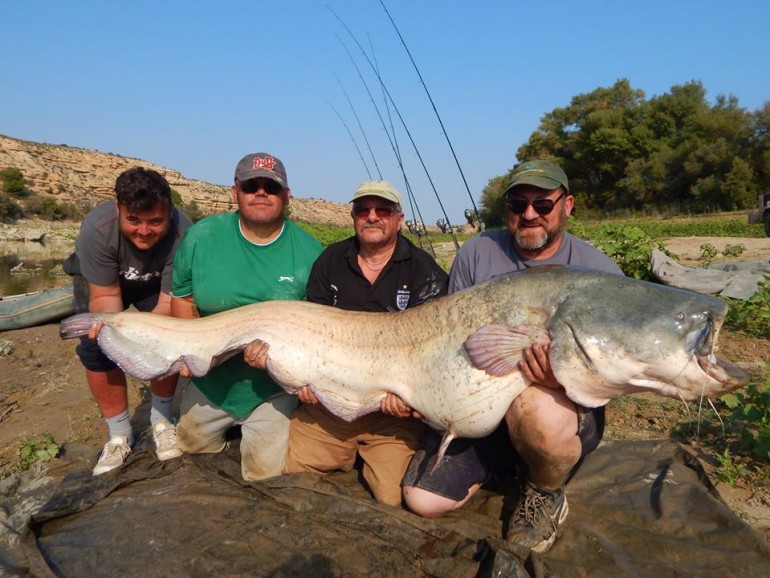 Here's a few nice pictures from a while back fishing with Paul, Tom,Andy and Tim.
The week started of slow as we got wiped out by weed and was forced to move but after a few days we managed to get back on the swim and the fish was feeding well landing a total of 29 cats. Paul caught the biggest one at 177lb, shortly followed by Tom at 169lb, Andy had a nice 152lb as his biggest and Tims biggest was a 109lb catfish.