Welcome to Ebro Monster Hunt
If you are a serious and well-seasoned angler we will help you put the last pieces in place and for the total novice, more intensive help is readily available.
Ebro Monster Hunt has something for everyone and we do our best to suit your needs. Our mission is to help you catch big fish and at the same time ensure you have a great vacation where you don't need to work too hard. Relax and catch some nice fish in great surroundings!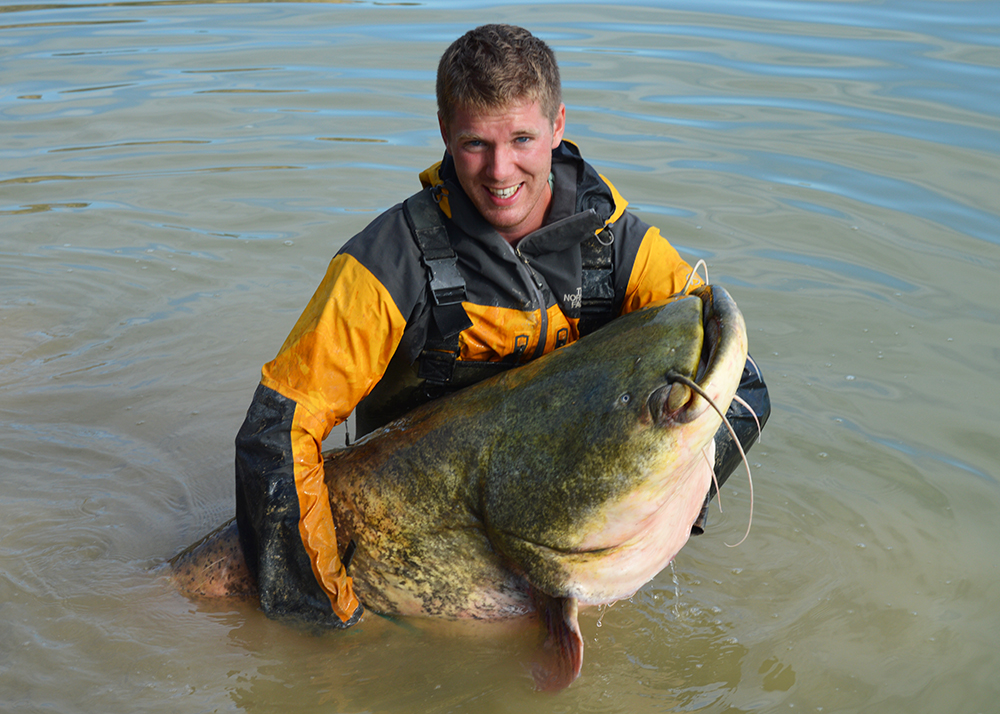 Pontus Ingvarsson
Pontus Ingvarson is a very experienced Europeanfishingguide, he has all round knowledge but catfish and carp are his specialty. Pontus have been fishing and guiding anglers on the River Ebro for about 11 years now and his knowledge of the river will help you to get the most from your visit.
He lives just minutes from the river, so he will always know where and when you have the best chances of success! You can expect some excellent guiding from him! Speaking English, Swedish and Spanish he will take good care of you on the river!
+34 632695975
info@ebromonsterhunt.com
What our clients say about us
Vi hade ett riktigt bra fiske tack vare Pontus som hittar riktigt bra i floden, och verkligen anstränger sig för att man ska ha bästa möjliga fiske. Bra boende och allmänt väldigt trevlig resa, som varmt rekommenderas.

Mikael Sandström

I avslappende atmosfære ved bredden av Ebro gir Pontus 100% for en uforglemmelig opplevelse. Særdeles kompetent guide som anbefales.

Jonatan Haga

En helt magisk upplevelse! Alla som någonsin funderat på att åka hit, och även ni som inte funderat - gör slag i saken och åk!! Kontakta Pontus och boka er resa, ingen kommer bli besviken. Sjukt professionell guidning in i minsta detalj.

Niklas Graberg

Pontus er - udover en meget behagelig fyr at opholde sig ved vandet med - også en utrolig dygtig guide og fisker. Han forklarer alt, så både erfarne, men også nye lystfiskere kan være med. Jeg har været i Ebro to gange med Pontus, og jeg har allerede booket den næste tur.

Mads Hussing

Under hela veckan ställer han upp till 110 procent tar hand om våra yngre barn på ett föredömligt sätt de pratar dagligen om resan och hur kul de hade! Har rest över hela världen och fiskat aldrig har jag mött en bättre guide!

Jan teuchler

Wheter you are intressted in cat or carpfishing, i can highly recommend a trip to the ebro, especially with Pontus as a guide. This type of fishing is suitable for most people and Pontus is in good touch with the fishing, language and the region. In addition the nice "swede" is a very good fisherman.

Kevin Möller, Sweden