Instagram
[alpine-phototile-for-instagram id=614 user="ebro_monster_hunt" src="user_recent" imgl="fancybox" style="cascade" col="5″ size="M" num="5″ shadow="1″ border="1″ align="center" max="100″]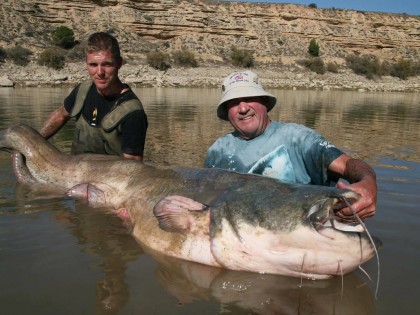 21 January, 2018 - 0 Comments
This years guiding season has come to an end, and it has been another very successful...
Testimonials
Wheter you are intressted in cat or carpfishing, i can highly recommend a trip to the ebro, especially with Pontus as a guide. This type of fishing is suitable for most people and Pontus is in good touch with the fishing, language and the region. In addition the nice "swede" is a very good fisherman.
Very helpfull and knows all about the best tactics and methods for catfishing. Would recommend him to anyone, the best fishing guide i know.
During the whole week he gives 110 percent! Ive been fishing all around the world and never found a  better guide.
You did everything as a guide should be doing and even more! To me you are a professional, nice, relaxed guide.
Carolien van der Sluijs, Holland
Pontus ingvarsson, explained the way we had to catfish and with success! It was an amazing holiday thanks
Robert Bredewoud, Holland